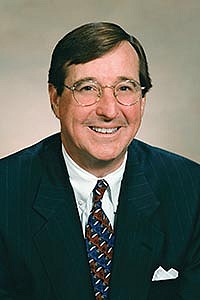 Davis Rowley
Sales Associate Brookline/Newton Office
617-566-8379
About Davis
Davis enjoys a lengthy career in residential real estate, having entered the field nearly 40 years ago.
After working as a salesman for 5 years, he was promoted to the role of office manager, running several offices and providing guidance to hundreds of brokers for a span of 30 years.
In July 2014, Davis became a regional manager for Hammond Residential Real Estate, where he collaborated with some of the area's top managers across a network of 10 offices.
Starting in 2017, Davis reprised his successful role as a Sales Associate with Hammond Residential Real Estate in Chestnut Hill, where he looks forward to continuing his track record for helping clients achieve their real estate goals.
Davis holds the prestigious CBR (Certified Buyer's Representative) and CRB (Certified Real Estate Broker Manager) designations. Active within the Greater Boston Real Estate Board (GBREB), in 1999 he served as the President of its largest division, the Greater Boston Association of Realtors (GBAR).
Davis also served as the past president of the Cambridge Council of Realtors, and as the former chairman of the Professional Standards Committee, where he presently sits on the committee. He has also served as a past director of The Massachusetts Association of Realtors (MAR).
A Chestnut Hill and Brookline resident for close to 60 years, when he is not working, Davis can be found honing his skills on the golf course or creating a dish in his kitchen alongside his wife, Tina.